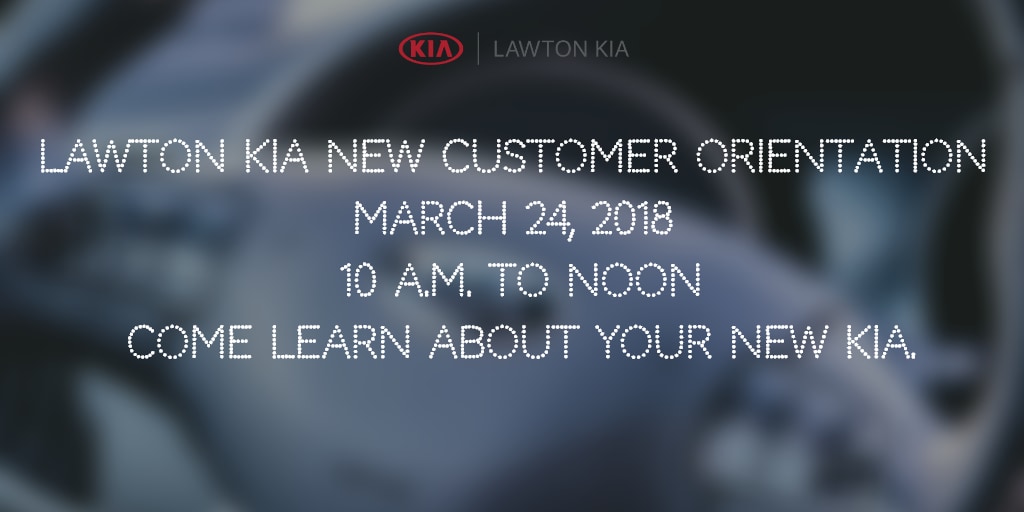 At Lawton Kia, we believe the more you know about your Kia, the more you'll enjoy driving it. That's why we are happy to host our new Kia customers and go through the newest technology that Kia has to offer as well as any questions each customer may have. 
Join us on Saturday March 24, from 10 a.m. to noon for this event. We will have snack and refreshments, and each attendee will be entered to win a 43-inch flatscreen TV. We are centrally located on Cache in Lawton.
We look forward to seeing our customers there.